February 20, 2020
The New Mexico Rail Runner
I'm on the rails in the US today, but not with Amtrak, as I'm on the New Mexico Rail Runner which is run independently by Rio Metro. Several times each day their trains connect Albuquerque with Santa Fe and all stops in between. It's a 60-mile ride that takes less than 2 hours.
Waiting for the 09.35 train, passengers mill about in the pre-sunshine cold of the desert morning until the doors of the duplex carriages open 20 minutes before our departure. They are talkative, friendly and really interesting.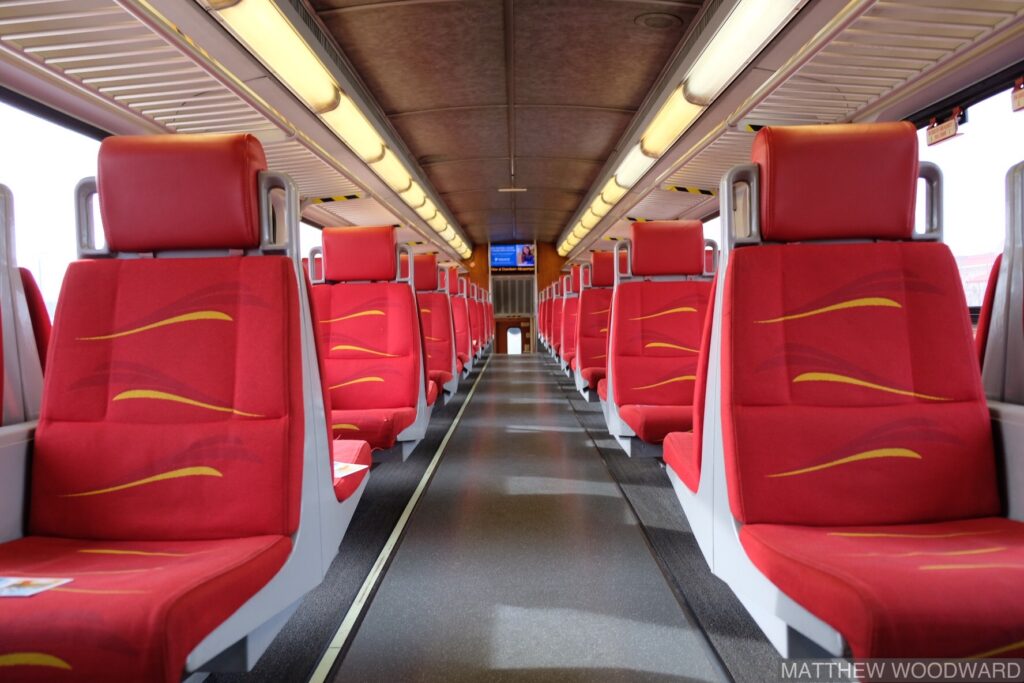 Onboard the train is clean and comfortable, laid out over two decks and a mezzanine level at each end. A flurry of walkie talkie activity and we are good to go, the fireman releases the handbrake. 'Meep, meep', the Railrunner sets off up the line to Santa Fe 'on the ball'. The conductor sells me a ticket as she does her rounds, $10 for a return journey, free if you are over 62, and reduced if you are a student or a veteran.
There is no catering on board and I wish I had picked up a cup of coffee before hopping on.
Out the window, there is a massive amount of open space and we pass towns and Navaho reservations en route. Life here is single story and simple. I read that the Navaho don't like photographs being taken of their reservations, so I have respected this.
Sticking to our timetable we arrive into the Santa Fe railyard on time at 11.18. I'm greeted by freezing temperatures – no one told me it was much colder than Albuquerque here!
I spend a pleasant few hours shopping, eating and drinking in North America's oldest capital before getting the Railrunner back 'home'. The railyard district is really interesting but quiet today as it's a cold February morning. It's really busy here at the weekends, especially in the summer with farmers' markets and street vendors.
Its fun to be on something very different from Amtrak today, but that's not a criticism of Amtrak, just the fun and excitement of a bit of variety. If anything I'm now a bit bored of silver covered trains, and as a retired marketing man, I love the branding of the Railrunner. I had heard that it even had a 'meep meep' sound like the roadrunner cartoon, but I didn't hear it today!