February 9, 2020
The City of New Orleans
Chicago Union is a wonderful place to be, and although it's busy, it's big enough to still feel graceful and calm. The great hall has wooden bench seats and a sign 'To the Trains'.
Checking my bag in takes a couple of minutes, and I'm quickly seated in the refurbished Metropolitan Lounge until the train is called about 40 minutes before departure.
A short walk to platform 18, where I'm greeted by a Superliner, a train made up of the Amtrak double-deck carriages. Mine tonight is 5900, where I'm greeted by Lala, who shows me upstairs to my roomette, number 5.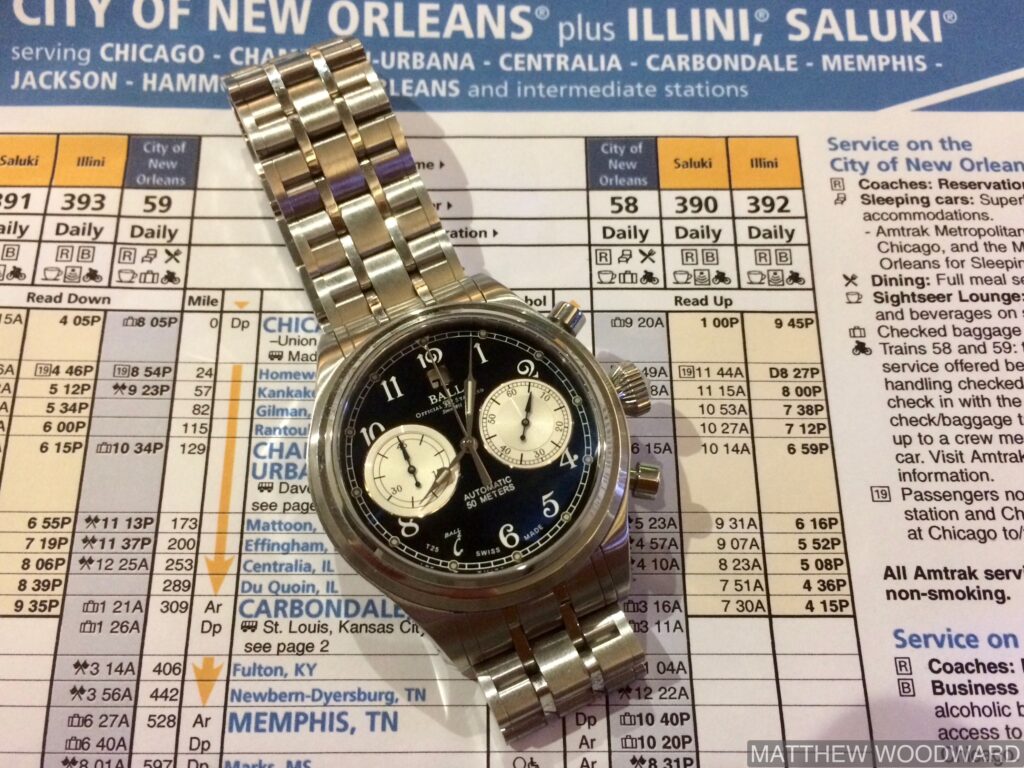 Departure is on time, and the train reverses out before changing direction and skirting round the outskirts of the windy city to head south. The good news is that this train has a double-deck dining car (now called a sleeper passenger lounge) and an observation car with panoramic views and a café/bar car beneath. The bad news is it's the airline-style catering again.
At first glance, the Superliner roomettes look very similar to Viewliners, but on closer examination, the berths are slightly wider, as there is no en-suite commode. The controls are also different, and there is no wi-fi.
A Superliner has rooms on both decks – roomettes, bedrooms, and also even a family room downstairs, where there are also 4 bathrooms and a shower. I'm in a roomette up top tonight. People walk between carriages on the upper deck only, so it's busier up here, but easier to get to the dining car next door. I think its quieter below, and there is also noticeably less sway and roll lower down.
Dinner is a disappointing Cajun rice bowl and a glass of Heineken after they send a search party to locate a bottle opener. But service is with more of a relaxed smile now compared to my last journey, where the dining atmosphere was like attending a lesson in primary school.
Lala makes my bed up whilst I'm having my click & ping meal, so when I return I have to unmake it, as its film club in here tonight – a double bill of 'Live & Let Die' and 'Southern Comfort'. I'm going to discuss aspects of both in my next book. I also open a bottle of Oregan Pinot Noir which I brought with me. It's okay to bring your own booze onto the train if you are in a sleeper, but not a public space. Wine is $8 for a miniature airline bottle in the bar, which seems on the pricey side when you add a tip, that's $40 a bottle!
The sun rose in Memphis and I ate my breakfast sandwich (quite tasty) looking out over the Missouri plains. I have to place my lunch order before I can have my breakfast, and it's hard to judge my stomach this early. I opt for the Asian noodle bowl and hope I have second-guessed what I might want in a few hour's time. I also have to book a table time. Not because the dining car will be full, but so that they can manage all that cooking time in a single microwave oven. I'm rather pleased it's my last train with this food system on board, as next week I shall be west of the Mississippi and on the proper dining setup.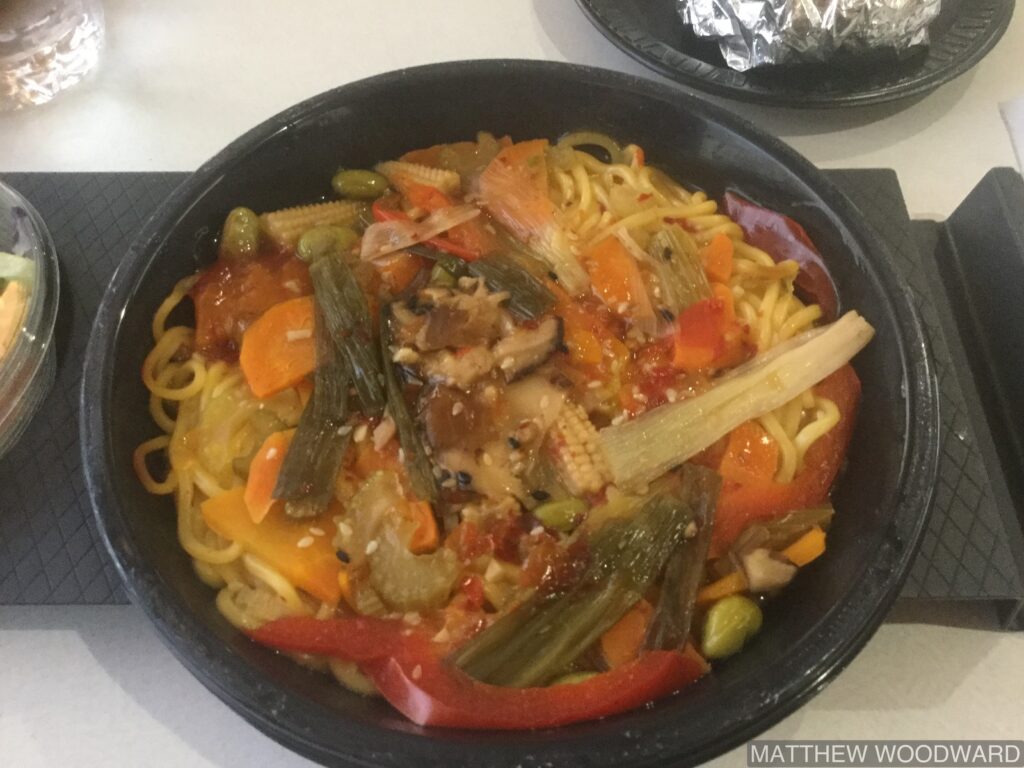 The landscape and the weather have changed overnight and as we reach Louisiana it's getting swampy. I even pass a station which has a pet alligator in a cage on the platform! This was my first experience of refueling an Amtrak train – they don't swap the loco over like in Russia, but instead an oil tanker parks up opposite on the road and they pipe the fuel on. This takes about 20 minutes.
The final manoeuvre into New Orleans is a reverse shunt into the station. For some reason, this requires a test emergency stop, and everyone has to sit down preparing for something like out the film 'Unstoppable', which is actually so mild we didn't notice it. So we are on the bumper 20 minutes early. Over a 20 hour journey, I imagine the on-time arrival is largely down to the potential delay of freight trains, so its very much luck of the draw.
A couple of days to explore the local cuisine before heading over to Texas next week!