October 26, 2012
Cutting through red tape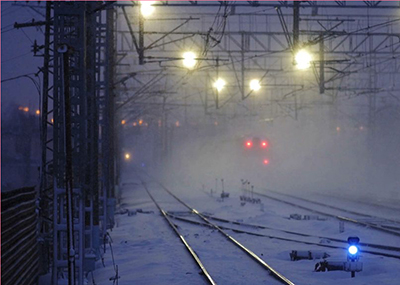 It's November, and that means its my "visa month". That's a 24 day window when I know I can't travel anywhere special as my passport is shuffling between the consulates of several countries to complete my Trans Mongolian official paperwork "full house"!
A couple of weekends ago I spent the best part of a day completing all the forms and getting the paperwork together. I need a visa for travel to Belarus (in transit), the Russian Federation, Mongolia, and China. All the usual questions, and quite a few less usual ones are in the forms – especially for Russia!
I don't want this to sound like a plug, but I have to say the Real Russia visa team have been simply brilliant. You complete electronic versions of the underlying forms online, print them off, sign them and then simply send the deck off to their office in London. They then check it all and move it from embassy to embassy letting you know each time your passport comes back with a new stamp in it. If you are reading this wondering who to use I would implore you to consider them – they have been simply faultless and total experts in my experience. For example, this week they emailed me two steps ahead to check on something to do with my flights home – so whilst my passport was at the Russian Embassy they were thinking about the Chinese application, so no time was wasted between applications.
Against the published "standard" timings I'm ahead so far – I now have my Russian and Mongolian visas, and my passport is off to the Chinese Embassy tomorrow. Just Belarus needed then to complete the set.
What have I learned so far?
1) Trust the experts!
2) Get decent photos taken for your visas following the right dimensions.
3) If in doubt on a question, ask, don't guess – your view might be logical but the wrong one..
4) The Belarus Embassy is closed on a Wednesday. Good agents know this.
5) Pay special attention to arrival and departure dates – some visas work only on the dates you provide (Russia, Belarus) and others on a 30 day window on arrival within 90 days of visa issue.
6) You can't get a Belarus transit visa without a Russian one already in your passport.
7) For a Chinese visa you need to show proof of outward and return travel.
8) For a Russian visa you need an "invitation" – this is easily arranged by an approved agent – Real Russia use East-West Travel, for example, who issue the correct approved documents.
9) Once you have all the visas make copies and store them online or in "the cloud" in case you need to prove you had them in an emergency. I'm also going to store mine on an encrypted USB stick and carry this somewhere safe. But maybe not like "Papillon"!
This might all sound like a lot of hassle, but it isn't really, and once you agent is on the case you can relax whilst they do all the heavy lifting.
My final thought is about the cost of all this. Depending in how soon you need it done, the four visa set can cost from circa £300 to £500 through an agent (but less if you did it all yourself). That's pretty pricey, but I understand its "tit for tat" on what the UK and the US charge for visas to citizens of these countries. Belarus is avoidable, in that you could go round it, or fly to Moscow, but I want the 100% overland experience.. It's really cost to just add in to the overall trip cost at the start of your planning and not worry too much about.
If you have ever seen the classic Clint Eastwood film "Firefox", I'm just keen that my "papers are in order" when I arrive at the border !