September 18, 2012
Finding Igor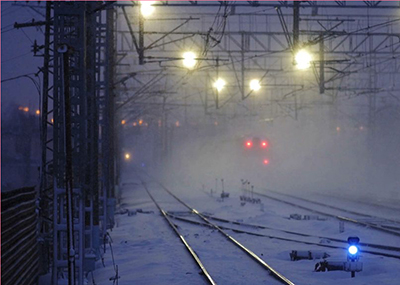 I thought once I had chosen the route it would not be too hard to buy a ticket. In fact this has actually been the hardest part of my experience so far. Its not that you can't get tickets or that travel agents won't take my money, but its been difficult getting exactly what I want. I ended up speaking to several UK based agents before making progress. Just in case its of help in planning your trip, this was how it went..
Having looked up the best known agents from Seat Sixty-One, I started with Trans-Siberian Experience. Their website was easily the best for a "newbe" like me – lots of pictures of the trips, routes and dates. So far so good. I called to speak to them and they were really helpful, and as they were based in the UK, I felt at ease dealing with them. If I were travelling as a two or four person group I probably would have booked there and then. However it all fell apart when I asked for a shared two berth, first class, compartment. Their firm answer was "no", they don't do that. Turns out that I could share a four berth compartment, but not a two berth as they said they had experienced "some problems" in the past. Personally I cant see the extra degree of risk myself, but I might be being naive. So unfortunately that was the end of my first potential agent relationship.
My next port of call was On The Go Tours. Again, a good website and the staff seemed friendly but not quite as knowledgeable as I needed them to be. On the phone I was told that the train I wanted did not have 1st class SV two berth all the way, which I don't think is correct. I was learning to live with this difference of opinion when I asked for a price to travel on a particular date and was told that they did not operate on that date. My impression was that they wanted to process small groups rather than individuals. They also told me "The Trans Mongolia route cannot be done straight through and Mongolia in December will be very cold". So that line sealed the end of the second potential agent relationship.
Next came Real Russia. This has been a classic case of not judging a book by its cover. Their website is a bit more old fashioned and in places slightly out of date. I originally found this off putting, but it turns out that they really know their onions. They are based in the UK as well as Moscow, and have Russian staff. The result was a short delay in responding to questions, a minor language barrier in some of the answers, but on the upside, the best advice I had from anyone. Coupled with this they also offered to book some of my other train tickets and were obviously the masters of the visa process (that is the subject of another post). I'm delighted with how they have looked after me, and would like to thank Igor, Tatiana, Stacy and the team for making it happen. The real joy was once I booked it was clear they were used to doing this and have some efficient back office systems for managing the red tape.
So what happens next? Apparently the tickets are not bookable until 45 days prior to departure, so I'm in the hands of Real Russia being at the front of the queue on that date – I have this vision in my mind of a man standing in a long queue in Moscow on the nominated date with a large bundle of roubles! If things go well I'm going to have the sole use of a two berth 1st class SV compartment, which leaves Moscow every Tuesday. I'm hopeful that as its out of tourist season I might be lucky, but I understand this to be a popular train with Trans-Siberian travellers. I'll keep you posted.